Cute Underwear Making » Cute bikini » Pink lace
Pink lace
Pink thong with stretch lace. This is for men.
I show the process of making. It is like White lace underwear.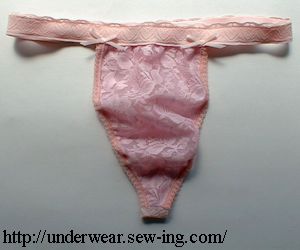 Making
Easy to make. It doesn't need pattern.
The cloth is non-stretch lace.
So lined with stretch net cloth.
Cut the net cloth smaller a little than lace cloth.
Waistband is one inch pink elastic and wide stretch lace.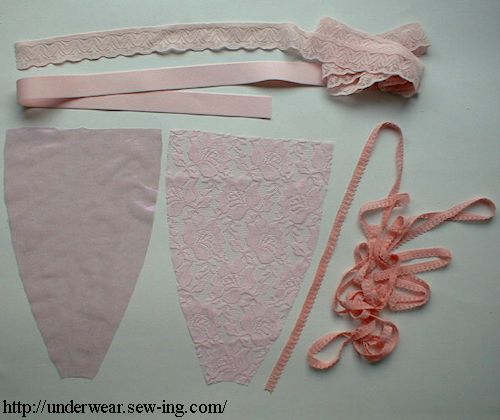 Fold the hem of front cloth of lace and net.
Gather the hem a little.
Sew the double stretch lace of the back to the front.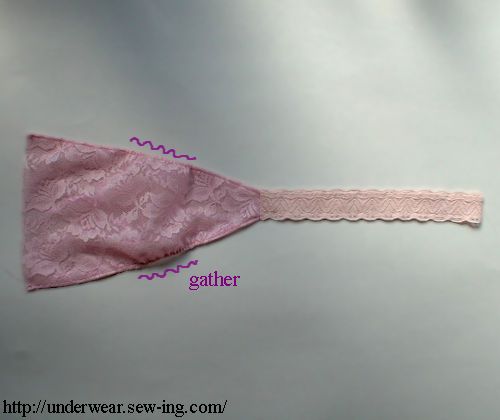 Trim with narrow lace.
Sew the waistband to the front and back.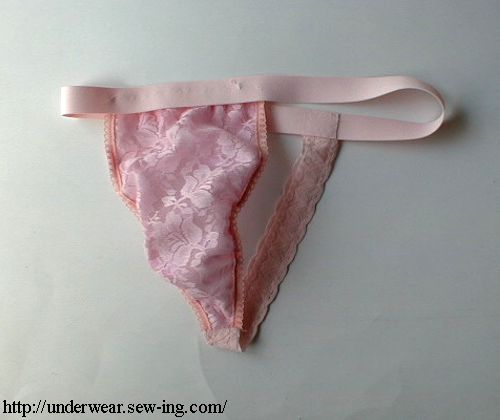 Stitch the wider lace to the waistband.
Attach ribbons.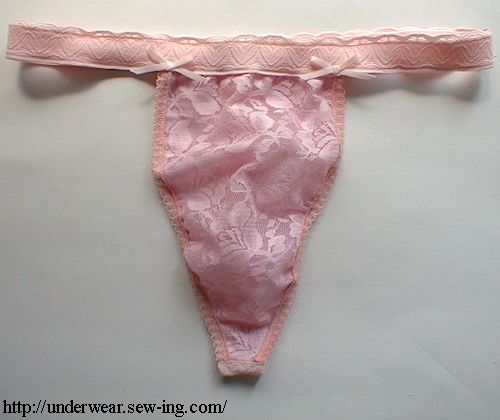 Back is T formed.