Cute Underwear Making » How to make
How to make underwear
Even if you would like to have underwear made by me, you cannot get maybe.
Why not make one by your own?
Do it yourself. And your wardrobe will be full.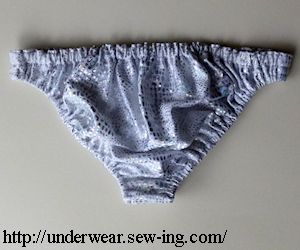 I show how to make basic boxers and bikinis.
You apply it to elegant undergarments.
To see the sample of attaching lace and ribbon, refer to Hanty Panty.
Sewing is not difficult.
But you need basic knowledge about sewing.
If you are not good at sewing ...
I suggest you to adorn ready-made goods with lace and ribbon.
The cheap pants will be reborn.
Menu
Reference