Cute Underwear Making » How to make » Simple bikini
How to make simple bikini
Made of stretch cloth of cotton and linen.
If you like tight one, use more stretch cloth and make smaller.
Stitched the R letter by beads.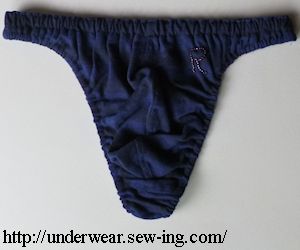 Materials
Cloth 90cm × 50cm.
Elastic tapes. 1cm width for the waist, 0.5cm for hem.
Pattern
Print petterns on A4 paper.
The margin of paper should be small.
Then cut off. If need, stick together.
Cutting
Plus seam allowance.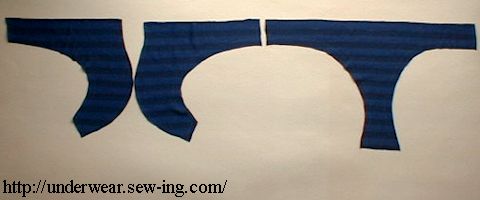 Sewing
It's very simple and easy.
Sew up the front line.
Sew up the front and the back at the bottom and side.
Zigzag stitch at the hem of allowance.
Or flat-felled seam which refer to Classic boxer.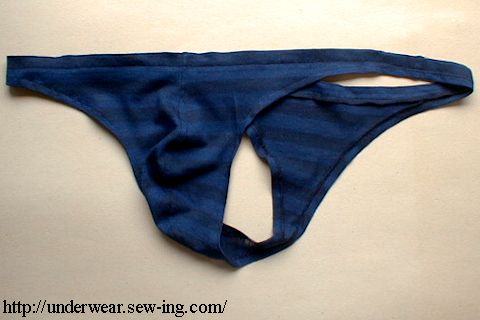 Fold and stitch the waist and the groin. Pass elastic through.
Attach beads (you can omit).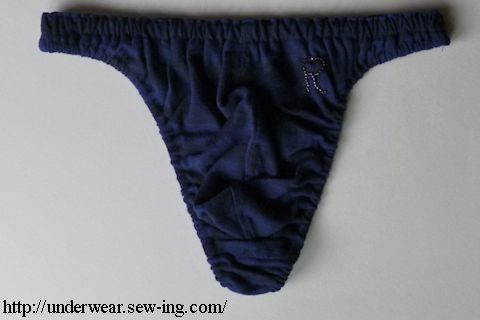 Back.