Cute Underwear Making » How to make » Child boxer
How to make child boxer
Stretch boxers for boys 5 to 6 old. You may use unstretch cotton.
If you like briefs, look at baby brief making.
Made of stretch cotton.
Stretch fabric is easy to sew at the curve of hem.
You can make the front close.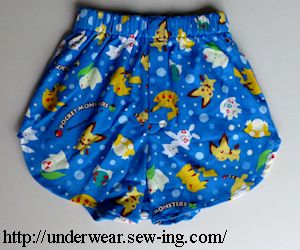 Materials
Cloth 92cm × 50cm.
Elastic of 2.5cm width.
Pattern
The pattern is only lower part. Add 15 centimeters length upward.
The size of waist 55cm, Hip 75cm.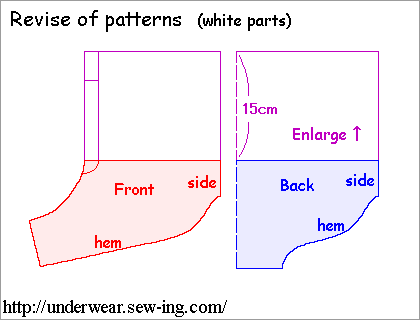 Cutting
Add seam allowance.

Sewing
Sew up the middle of front. Lock or zigzag stitch at the seam allowance.
If you omit flies, sew up the middle of the front. Go to next.
Flies
The way of sewing is the same as classic boxer.
If you like, make a buttonhole.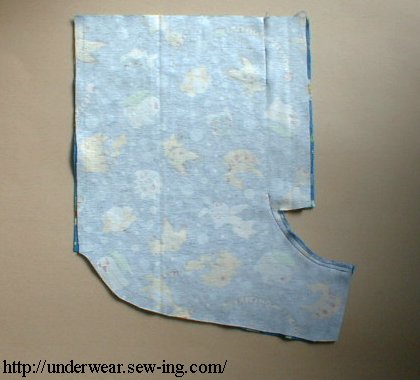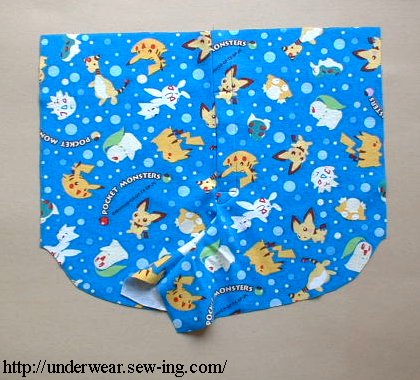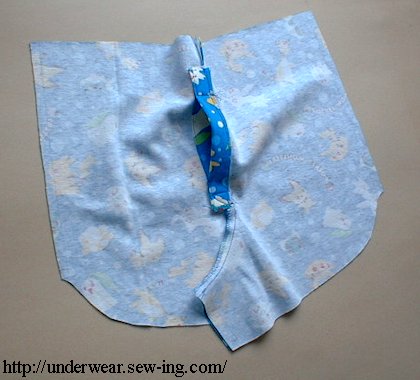 Sew up the front and back.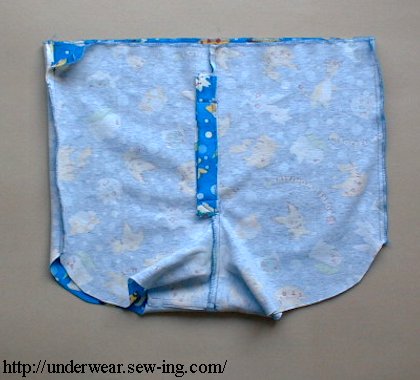 Fold 3 at the hem and stitch. Strain the margin at the curve a little.
Fold the waist and stitch.
Pass an elastic. Sew the ends of elastic.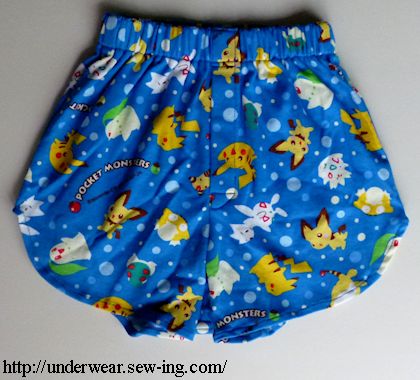 Back.