Cute Underwear Making » How to make » Boxer
How to make boxer
Tight and hiphugger (low-rise) boxer shorts of stretch fabric.
Simple and easy to sew.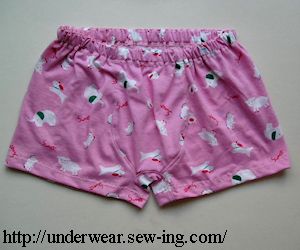 Materials
Stretch cloth.
Elastic tape.
Stretch thread.
Pattern
Print the pattern on A4 paper.
Hip size is 88 centimeters. Enlarge if you need.
This pattern can be applied to ladies' boxers. Use green line of front part.
Cutting
Plus seam allowance.
You may separate front and back.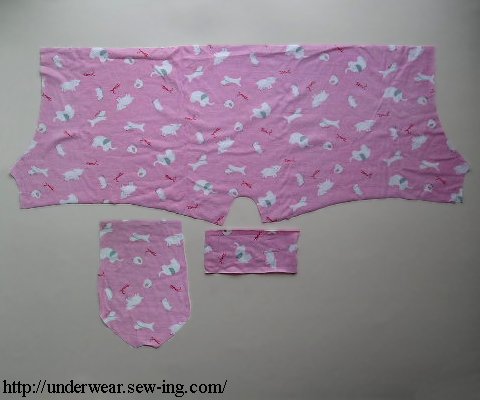 Sewing
Make gather the front piece a little. Sew it to the sides.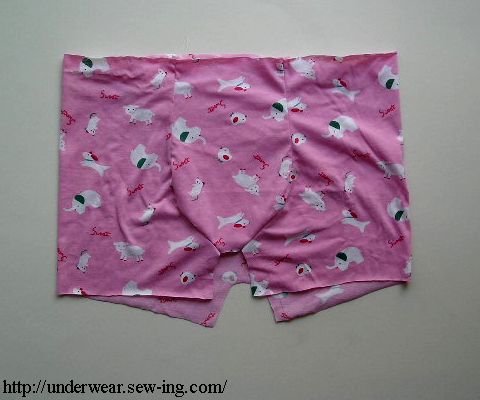 Sew the crotch to the front and the back.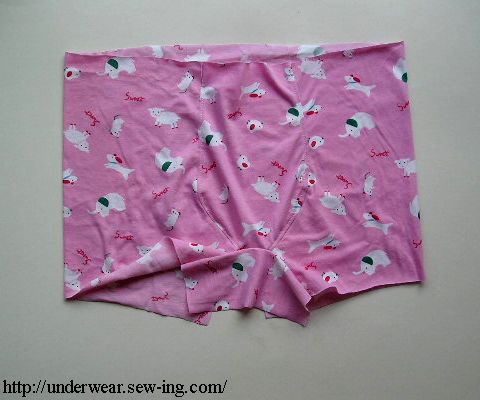 Fold the waist and the groin and stitch.
Pass an elastic through the waist.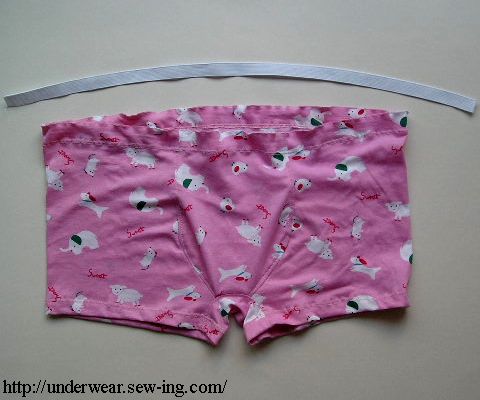 Front and back.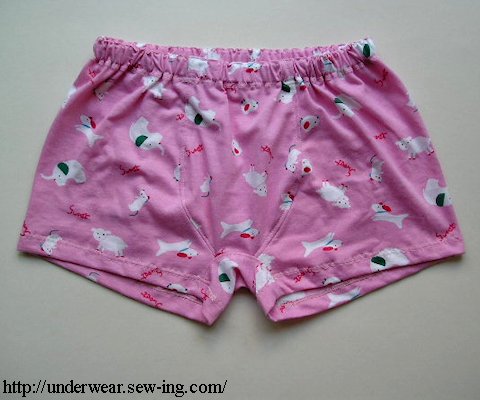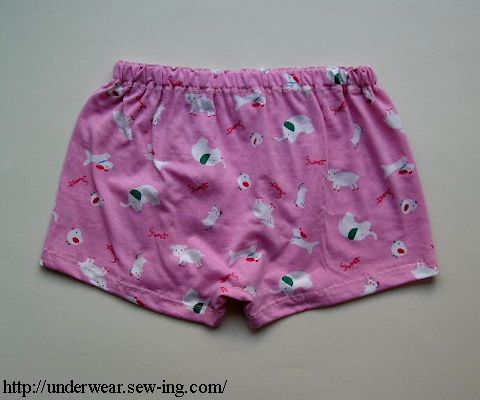 You can decorate your boxer with small ribbon and stretch laces.