Cute Underwear Making » How to make » Bikini
Bikini with seamless front
Bikini of 2-way stretch polyester which has silver scale patterns.
If you use one sheet of fabric, it may be comfortable.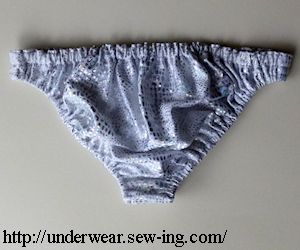 Material
Stretch fabric.
Elastic tapes.
Pattern
Print patterns on A4 paper.
Cut off the pieces and attach them.
Cutting
Plus seam allowance.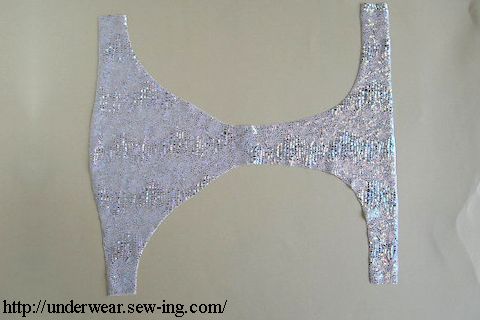 Sewing
Sew up the sides.
Zigzag stitch at the hem of allowance (if necessary).
Fold the waist and the groin.
Make shirring with small hand stitch at 3 parts of the front.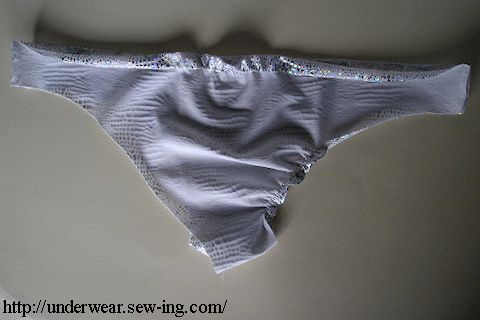 Stitch the hem. Remove the shirring threads.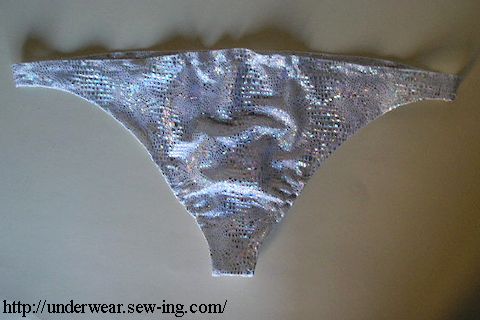 Pass elastics through.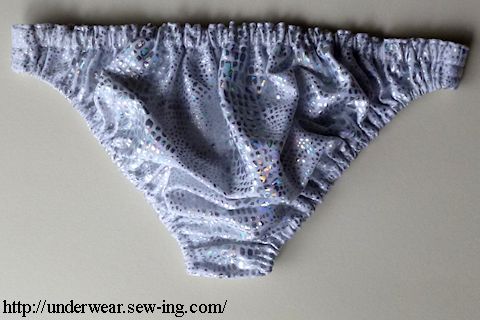 Back.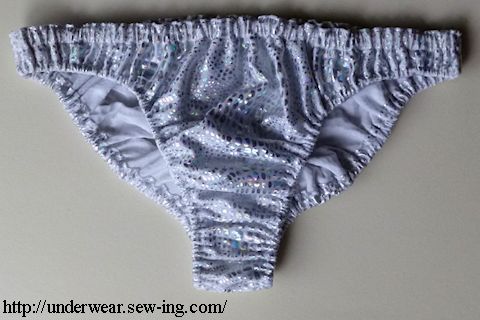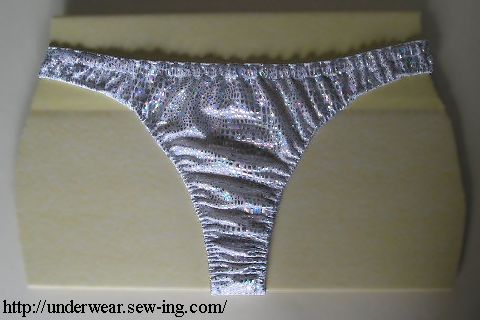 Same pattern as bamboo bikini.
Same fabric as white snake.