Cute Underwear Making » How to make » Baby brief
Briefs for baby
Small brief for little baby boy. The front is double with flies.
Also boy's boxer there is.
Made of stretch cotton.
You should use nylon thread.
And stretch stitch is better.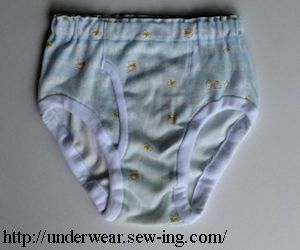 Materials and patterns
Required stretch fabric and 2 kinds of elastic.
The size of waist and hips is 50cm.
You can enlarge the pattern for bigger person, maybe.
Cutting
Add seam allowance at the waist (2.5cm) and lower (0.5 - 0.7cm).
The piece of trimming is shorter than the length of the line which is trimmed.
One for fly is 10.5cm × 2.5cm, for thigh 30cm × 3.5cm (include the seam allowance).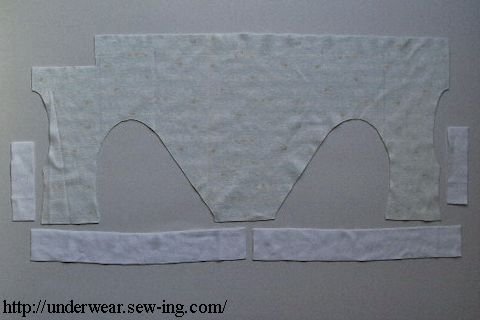 Sewing
Trim the flies (g-h) of both side.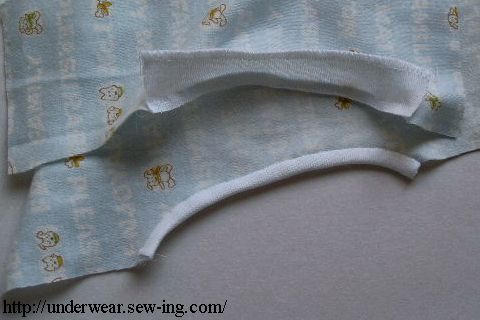 Sew up the front and the back (c-d-c') (3 pieces at once).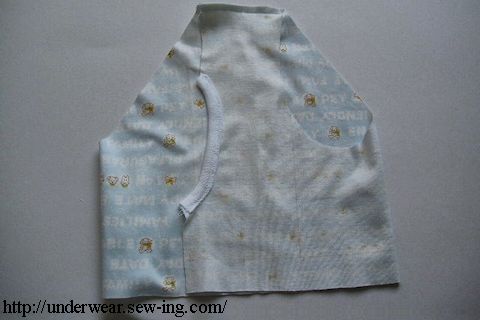 Lap the front on the other. Sew the each side to the front (e-g).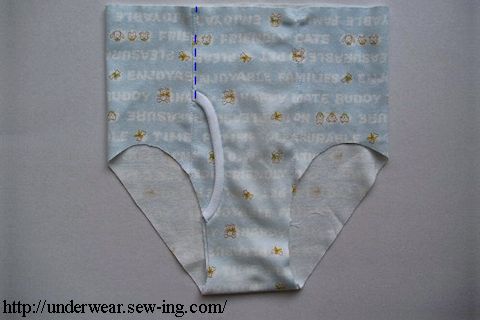 Trim the thigh.
Stitch the waist.
Pass through elastic loose.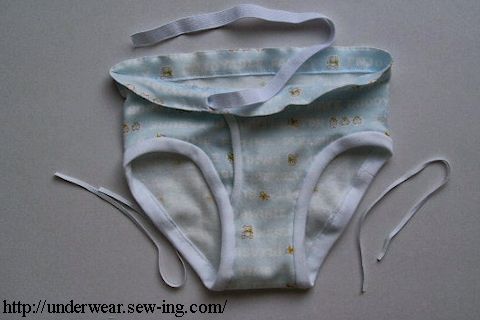 Front and back.