Cute Underwear Making » How to make » Adorn
Adornment with lace
Why not make your ready-made underwear romantic?
It is easy. Only attaching lace and ribbon.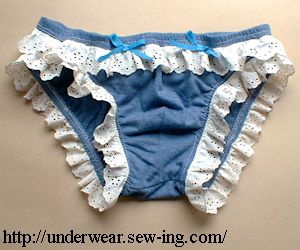 Decorated boxer
This example is very cheap stretch boxer, 100 yen.
I trimmed the waist with small lase and groin with wide lace.
The lace is not cheap.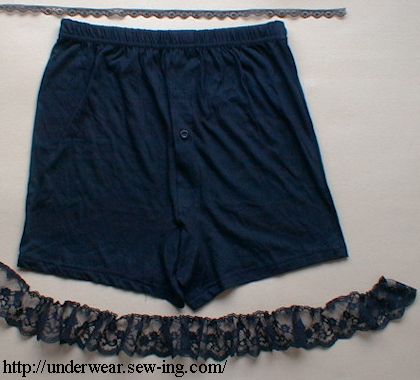 Sew the lace at the below of elastic.
If the lace is not longer than waist, you cannot put it on.
Wide lace is sewed at one inche up of the hem.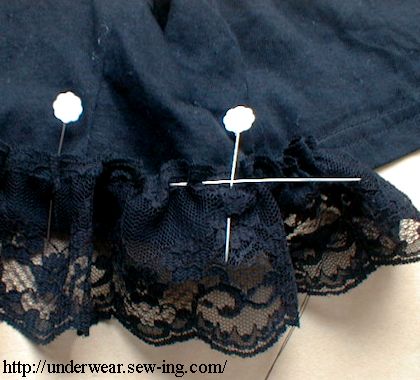 Attach ribbons. Finished.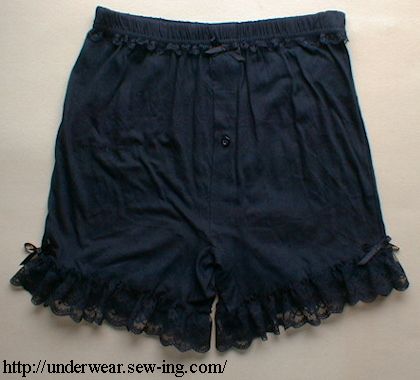 Fancy bikini
Bikini brief of denim-like stretch cotton (490 yen).
I attached cotton lace gathered.
It's easy to make pre-gathered lace.